We are delighted to introduce our new Supper Club!
The Supper Club will take place on the last Friday of every month.
Because we are launching in October, our first Supper Club will be a Halloween Special on Friday 30th October 2020.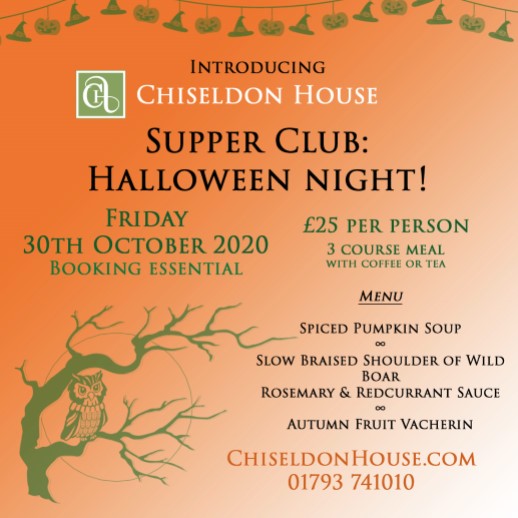 The Supper Club will have a 3 course meal followed by freshly brewed tea or coffee with mints for £25 per person.
Please ask a member of staff for information on allergens.