We are holding a Wedding Showcase on Sunday 9th January 2022. Come and meet our experienced team and wonderful suppliers .
Please pre-book, half hour time slots are available for each couple.
Please email wedding@ChiseldonHouse.com or call 01793 741010 to book.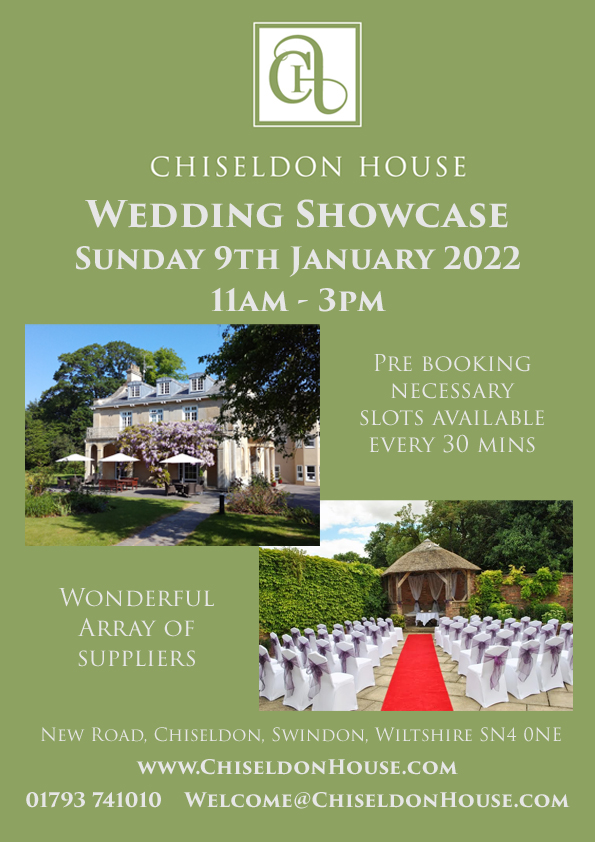 Free Entry and Parking.
Our experienced events team, along with our fabulous suppliers are looking forward to seeing you at our Wedding Showcase!